Available NOW!
The Christie Affair
Fiction
Nina de Gramont's The Christie Affair is a beguiling novel of star-crossed lovers, heartbreak, revenge, and murder—and a brilliant re-imagination of one of the most talked-about unsolved mysteries of the twentieth century.
Every story has its secrets.
Every mystery has its motives.
"A long time ago, in another country, I nearly killed a woman. It's a particular feeling, the urge to murder. It takes over your body so completely, it's like a divine force, grabbing hold of your will, your limbs, your psyche. There's a joy to it. In retrospect, it's frightening, but I daresay in the moment it feels sweet. The way justice feels sweet."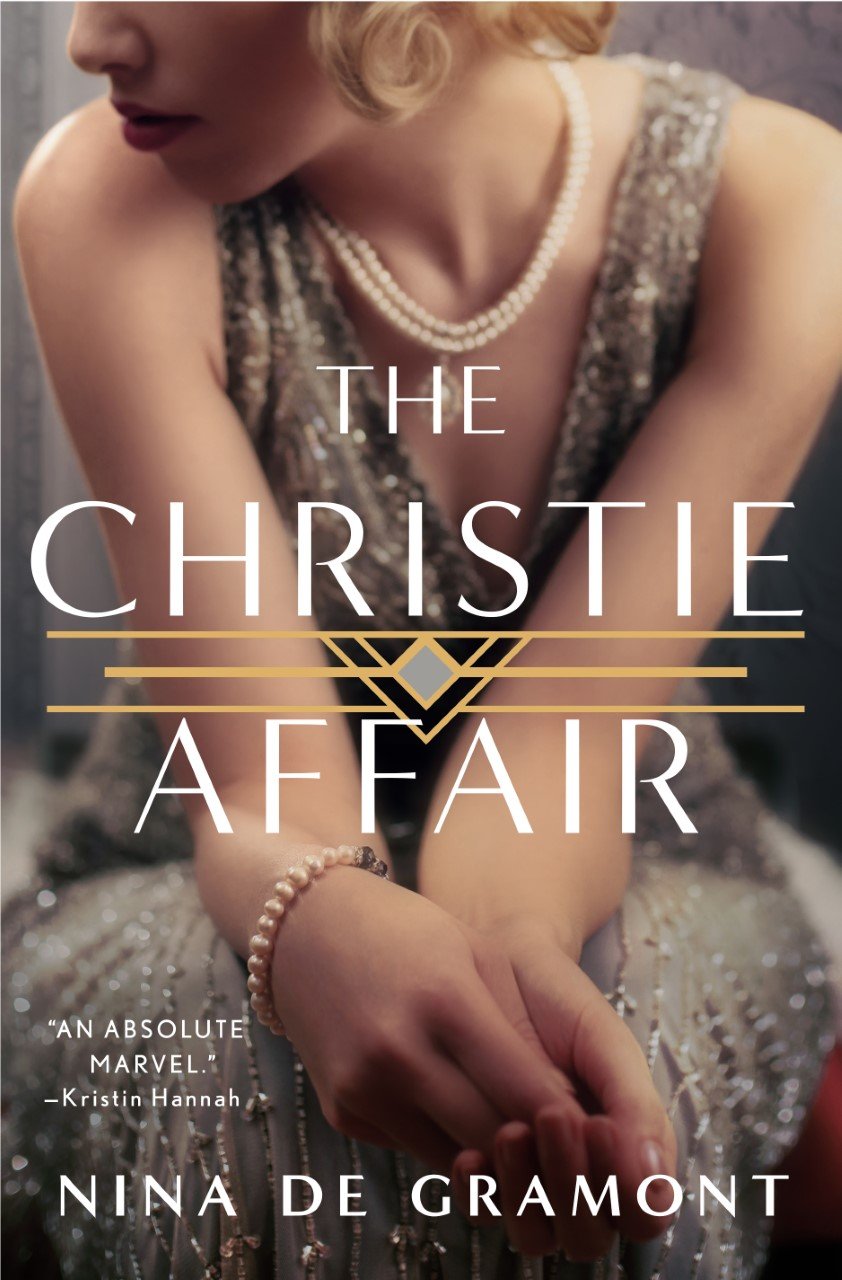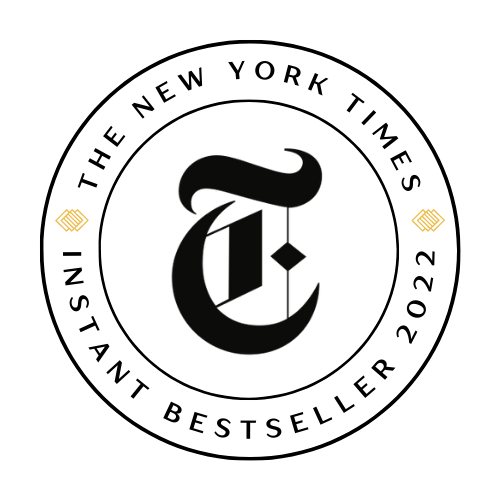 "The Christie Affair is a genuine marvel. An astonishingly clever novel that manages to be both a deeply satisfying mystery and a profoundly moving story about lost love and the many ways in which grief can shape one's character. Full of unexpected twists and written in beautiful prose, The Christie Affair brilliantly answers a question that has haunted readers for years: What happened to Agatha Christie in the days she was missing? Nina de Gramont takes this thread of a story and weaves it into a rich and vibrant tapestry."
Kristin Hannah, author of The Four Winds
"The Christie Affair is a pitch-perfect hat trick of a novel, delivering a fascinating glimpse into history, with the sensational and unexplained disappearance of Agatha Christie, a layered and completely satisfying murder mystery, and a moving, emotional rendering of love, loss, revenge and redemption—all with effortlessly stunning prose. I loved every page, and will be recommending this to everyone I know!" 
Paula McLain, author of The Paris Wife and When the Stars Go Dark
Available Wherever Books are sold
The Last September
Fiction
The daughter of English professors, Brett Mercier approaches all things—life, love, death—with a certain poetic bent. She's been in love with Charlie ever since he took her skiing on a lovely Colorado night fourteen years ago. And now, living in a seaside cottage on Cape Cod with their young daughter, it looks as if they have settled into the life they desired. However, Brett and Charlie's marriage has been tenuous for quite some time. And when Charlie's unstable younger brother plans to move in with them, the tension simmering under the surface of their marriage boils over.
Charlie was the golden boy, so charismatic that he charmed everyone who crossed his path; who saw life as one big adventure; who could always rescue his troubled brother, no matter how unpredictable the situation.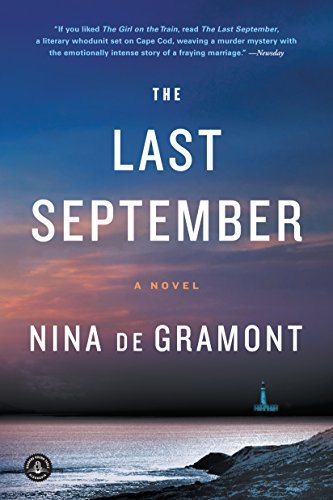 "With an artist's eye and a poet's heart, de Gramont realizes a world of love, mystery, and the shattering sorrow of mental illness, deceit, hope, and lives cut short. Impossible to put down."
Library Journal, Starred Review
"Set against the desolate autumn beauty of Cape Cod, The Last September is a fine literary whodunit from an accomplished storyteller'"
Available Wherever Books are sold
Gossip of the Starlings
Fiction
When Catherine Morrow is admitted to the Esther Percy School for Girls, it's on the condition that she reform her ways. But that's before the beautiful and charismatic Skye Butterfield, daughter of the famous Senator Butterfield, chooses Catherine for her best friend. Skye is in love with danger and the thrill of breaking rules, taking risks, and crossing boundaries, no matter the stakes. The problem is, the stakes keep getting higher, and Catherine can neither resist Skye nor stop her from taking down everyone around her.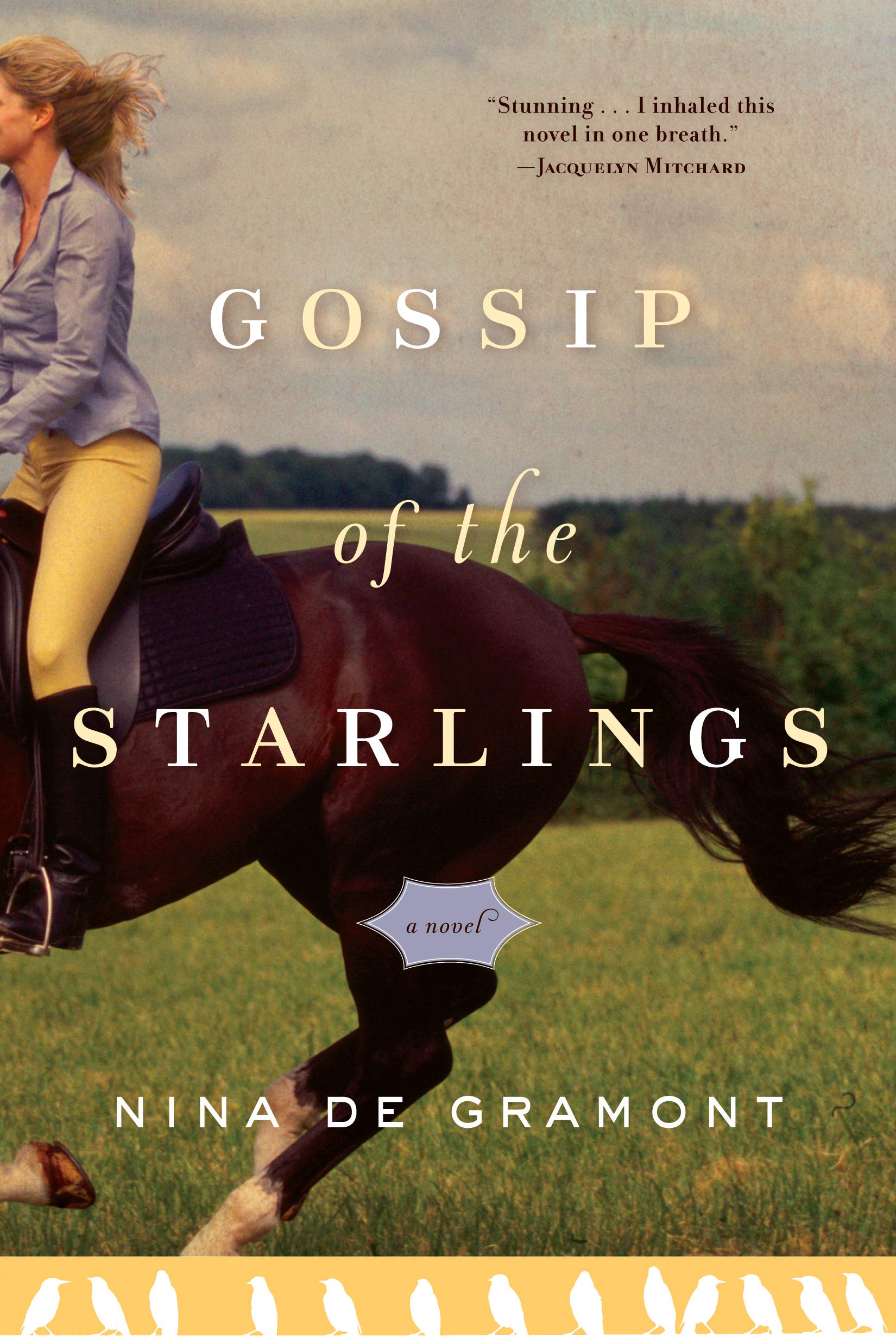 "A transfixing confessional about the secret lives of dangerous girls."
"De Gramont's coming-of-age story distinguishes itself with sincere prose and complex characters."
Available Wherever Books are sold
Of Cats and Men
Fiction
Haughty Bengals, faithful Maine coons, and feral strays: These are the haunting familiars that animate Nina de Gramont's superbly imagined debut collection of short fiction. Prowling through every story, these enigmatic creatures expose the truth that lies beneath the surface of every encounter between women and the men they love.
A young woman finds two dark surprises in her home: a magpie dismembered by her mischievous cat, and an unsettling glimpse of her fiancé's secret inclinations…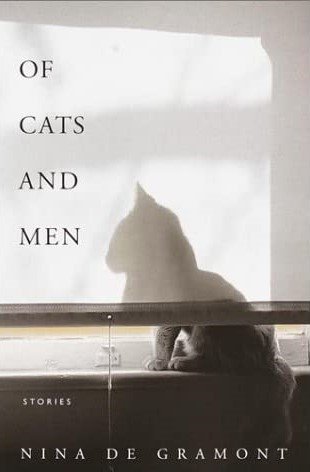 "Beautifully and deftly crafted. In cleverly demonstrating how human beings reveal themselves in their relationships to animals, de Gramont has produced illuminating and moving narratives about fear and loss, connection and love."
"These stories are superbly crafted, dark and funny, at times as enigmatic as the two beasts in the title. Of Cats and Men is a sensuous and wickedly honest book about women and men and the sly, aloof, casually beautiful animals who pad through their lives."
Brad Watson, author of Last Days of the Dog-Men