Available Wherever Books Are Sold
The Distance from Me to You
YA Fiction
Wild meets Endless Love in this multilayered story of love, survival, and self-discovery
McKenna Berney is a lucky girl. She has a loving family and has been accepted to college for the fall. But McKenna has a different goal in mind: much to the chagrin of her parents, she defers her college acceptance to hike the Appalachian Trail from Maine to Georgia with her best friend. And when her friend backs out, McKenna is determined to go through with the dangerous trip on her own. While on the Trail, she meets Sam. Having skipped out on an abusive dad and quit school, Sam has found a brief respite on the Trail, where everyone's a drifter, at least temporarily.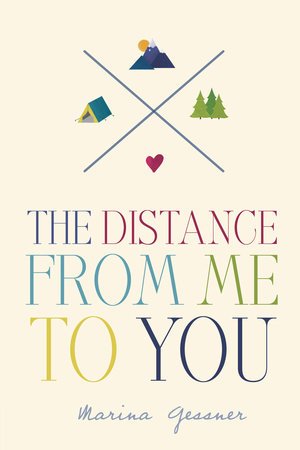 Despite lives headed in opposite directions, McKenna and Sam fall in love on an emotionally charged journey of dizzying highs and devastating lows. When their punch-drunk love leads them off the trail, McKenna has to persevere in a way she never thought possible to beat the odds or risk both their lives.
"A wilderness adventure dashed with romance and danger . . . readers should find it easy to relate to McKenna's desire to take risks, prove her independence, and finish the trail at all costs."
"Gessner writes vividly of the trail and hiking . . . She brings McKenna and Sam to life as well-rounded characters, gradually building their relationship to a satisfying and realistic level. The star of the show here, however, is the Appalachian Trail and the adventures the teens experience on it. Good romance, great wilderness."
Available Wherever Books are sold
The Boy I Love
YA Fiction
When the boy you love asks you to keep his greatest secret, do you? A thought-provoking, achingly complex novel about prejudice and the many meanings of love from Nina de Gramont, author of Meet Me at the River, which Kirkus Reviews calls a "must-read."
Fifteen-year-old Wren has been content to stay in her best friend Allie's shadow. It doesn't bother her that Ally gets the cutest guys, the cutest clothes, and even a modeling gig—Wren is happy hanging with the horses on her family's farm and avoiding the jealousy of other girls. But when Tim, the most intriguing guy in school, starts hanging out with Allie and Wren, jealousy is unavoidable, but not the kind Wren expects. Because even though Allie is wayyy into him and Wren hasn't flirted, not one little bit, it becomes increasingly clear that Tim prefers Wren's company above anyone else's.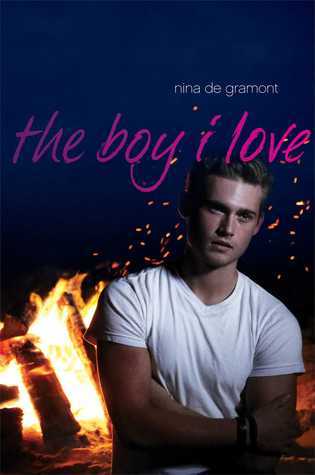 "Wren's voice transforms the potential teen dramafest into a nuanced reflection on gaining independence through the pursuit of individual interests and demonstration of concern for the well-being of others… While not romantic, Wren and Tim's relationship becomes another powerful iteration of the book's message that '[l]ove is love,' and all loves deserve respect."
"It has a lot of twists and it's very realistic. It's like being in the mind of a teenager and the emotions are strong…There are a lot of topics that are in the book that made me look back on my own experiences when I was a teenager. The characters compliment and support each other and it has a very good storyline."
Available Wherever Books are sold
Meet Me At The River
YA Fiction
We can't choose who we love…but can we choose to let go? Nina de Gramont, author of The Boy I Love and Every Little Thing in the World, writes a most unusual love story in this "must-read" (Kirkus Review) that is beautiful and poetic, forbidden and radical—and utterly irresistible.
Stepsiblings Tressa and Luke have been close since they were little…and when they become teenagers, they slip from being best friends to being something more. Their relationship makes everyone around them uncomfortable, but they can't—won't—deny their connection. Nothing can keep them apart.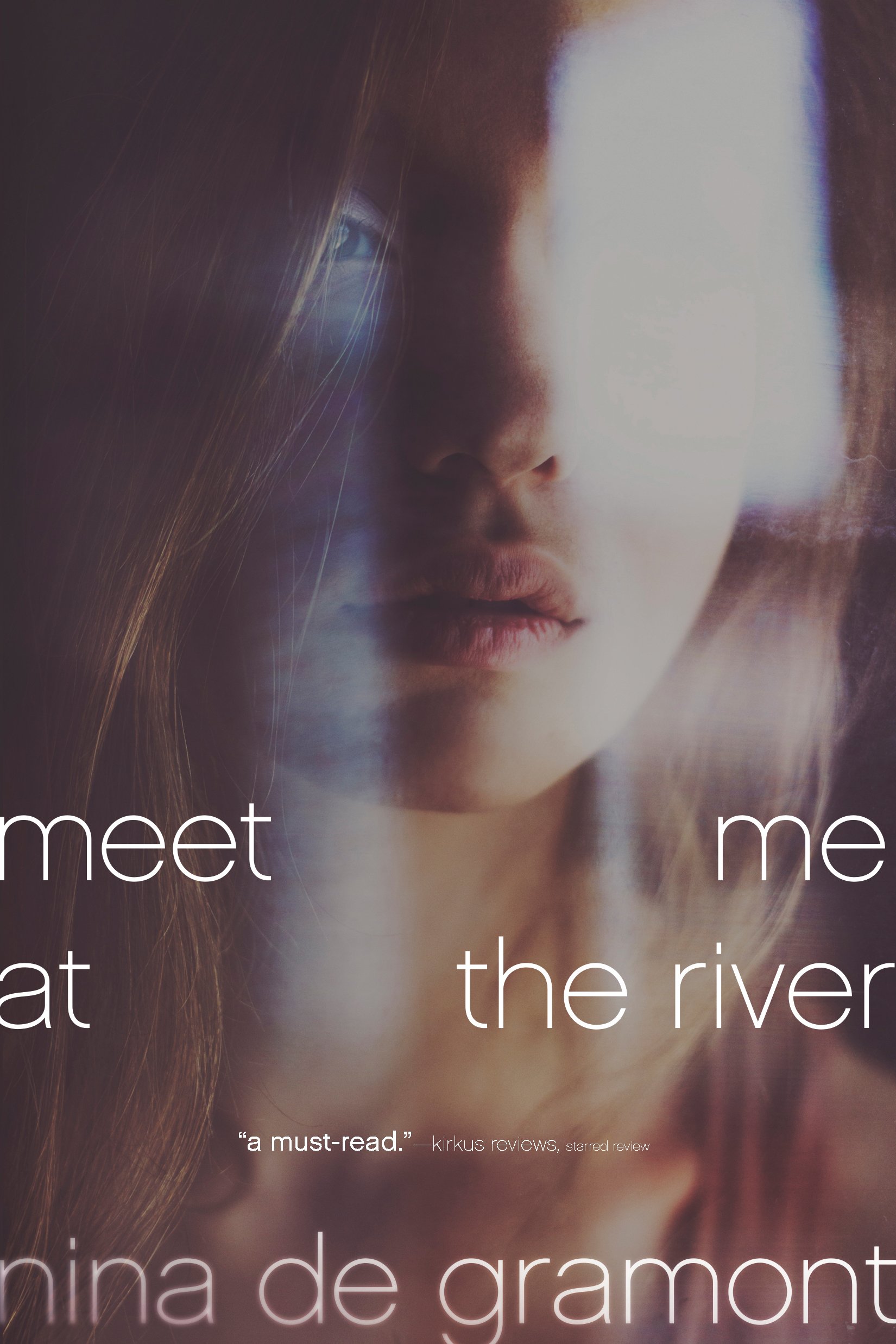 "With a deft hand, de Gramont easily convinces the most skeptical of readers that the depth of Tressa's and her boyfriend Luke's emotions can enable a few fleeting, and frustratingly incomplete, moments of connection for them during the year following his tragic death…The novel should come with a disclaimer that readers who are shy about public sobbing should avoid cracking this one open on public transportation, in waiting rooms or during classroom silent sustained reading times."
"From the very beginning, Meet Me at the River grabs your heart and refuses to let go, pulling the reader along with Tressa's painful but beautiful journey of recovery, reminiscence, and hope. It's a tribute to how, even after losing those closest to you, love and support, no matter from how unlikely a source, can give you the courage and strength to carry on. However, one of the things I love most about this book is that it reminds us that moving on doesn't mean completely letting go, but rather that memories are things to be cherished forever until the time comes to share them again."
Goodreads review (open source)
Available Wherever Books are sold
Every Little Thing in the World
YA Fiction
Sixteen-year-old Sydney Biggs is a "good kid." Smart, pretty, self-aware. No one doubts that she'll go far in life. But, lately her mother worries that Sydney is wandering down the wrong path and getting all caught up in petty teenage rebellion and shenanigans. When Sydney and her best friend Natalia "borrow" a car to go to a party and then get escorted home by the police, their parents pack them up and ship them off to a hard-love wilderness camp—to stop this behavior before it gets out of hand, before things go too far. The problem is, they already have.
Sydney—the "good kid"—is pregnant.
In the wilds of Canada, where the girls are to spend the next four weeks canoeing, camping and foraging for food, time is ticking, because Sydney isn't sure what she wants to do about her pregnancy. And she certainly isn't expecting the other heady issues that will confront her as she forges friendships with her adventure-mates, including a guy who makes it no secret that he is a major thug and a teen television heartthrob with a secret of his own, not to mention her own best friend — who is very adamant about what Sydney should do.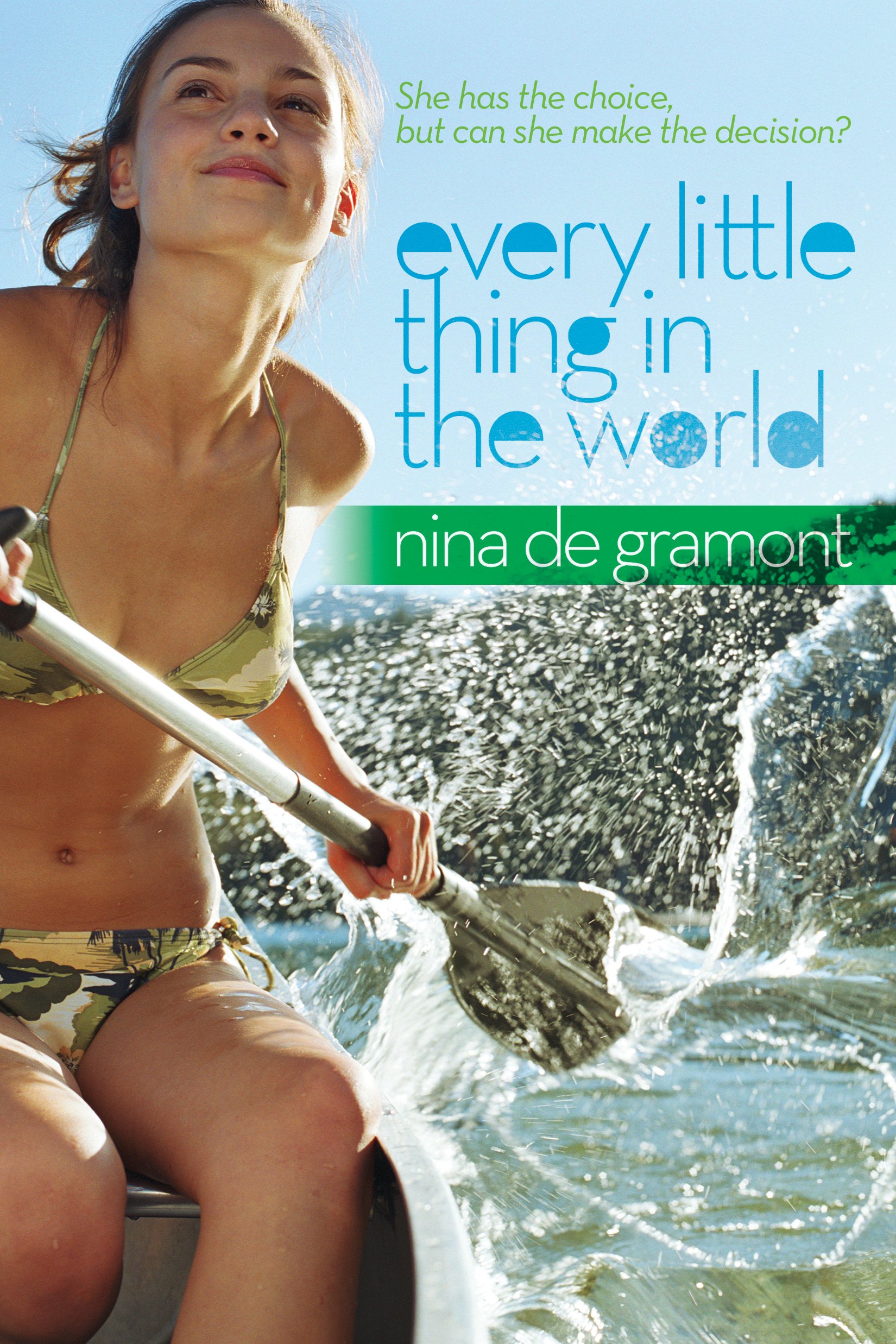 "Sydney's complex relationships with her single mother and idealistic but distant father are authentic and poignant. In her first novel for teens, de Gramont ably captures Sydney's reflective journey from a passive girl to a young woman ready to make the biggest decision of her life."
"De Gramont's compelling coming-of-age story, often poetic, compassionately probes the dilemma of and complex choices surrounding Sydney's pregnancy. As told from Sydney's point of view in an authentic adolescent voice, her growing self-awareness of "what's discovered after losing your way" is both moving and hopeful."